We got our Christmas cards back from the printer and I'm pleased with how they turned out!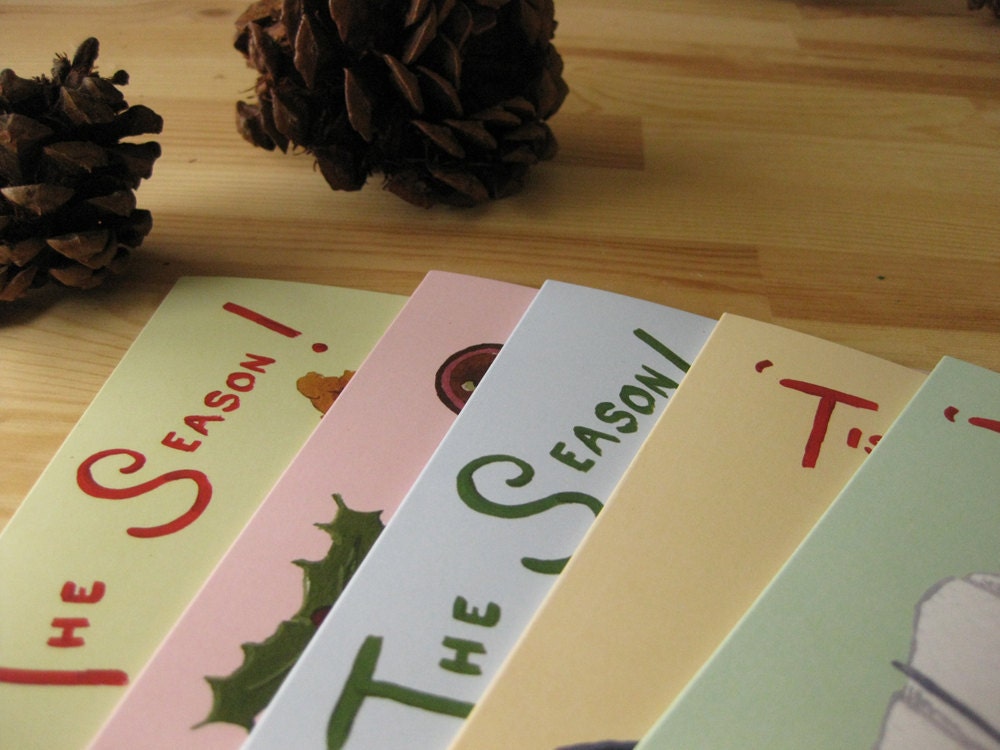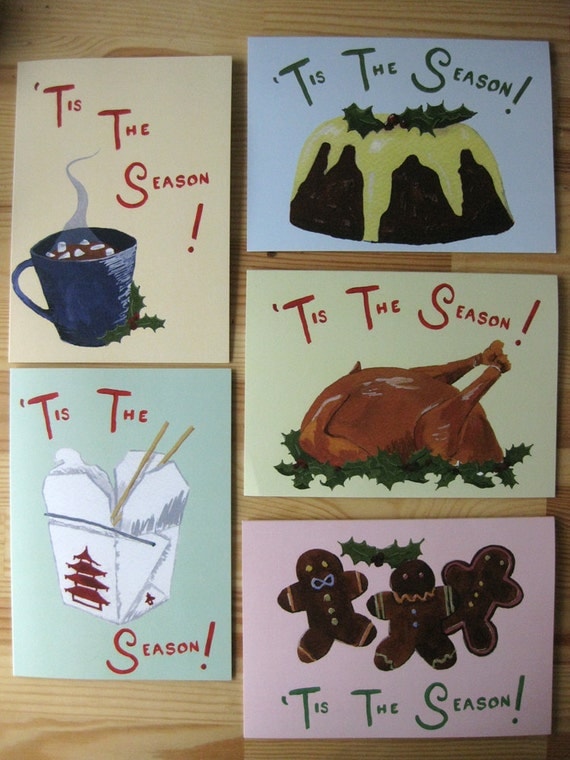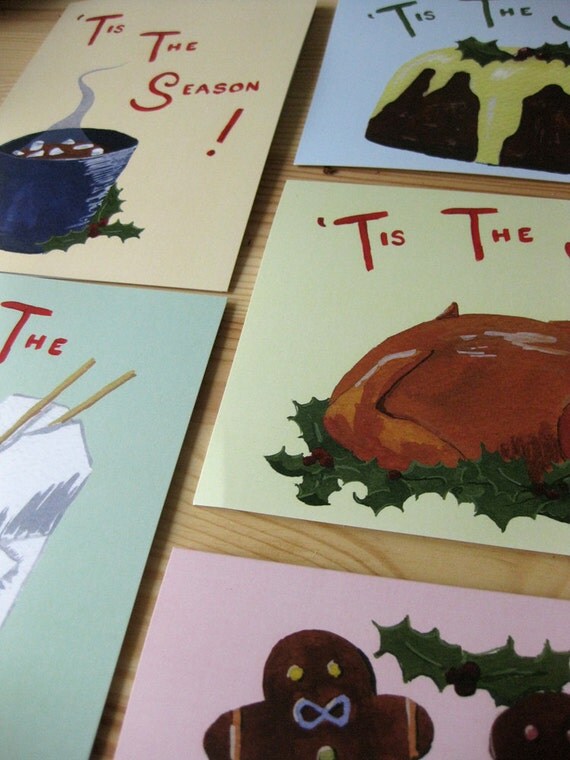 (The turkey is my favorite!)
So, as you read, I painted them in gouache and then scanned them and set them up in Photoshop to be printed elsewhere, digitally. We used a company based in upstate New York called
. I saw them mentioned somewhere on a message board and checked out their website and thought they looked nice (plus, they're called cat print...my not-so-secret crazy cat lady is coming through here). We didn't order a proof - which they offer for free! - because we didn't think we'd have enough time, what with Thanksgiving being next week and all. I was a little nervous about the colors being okay and everything since it's the first time we've used them. But I didn't need to worry because they all look great! We will definitely use them again, as they were super nice and fast with shipping and printing - and they did a good job printing. Basically perfect. Plus, they're quite well-priced and let you do any amount that you want instead of having a minimum order like most places.
The scented pine cones we recently got at Target for a few dollars made the photos a little bit more festive.
We got 7 or 8 fonts in the mail yesterday (I'm sure our mail carrier loved our 48lbs of lead type!) so we have lots to work on! I'll update soon with our other projects.
xx