In the spirit of the upcoming holidays, we spent a few hours printing thank you cards yesterday. We got some shiny gold ink in the mail so we obviously had to put it to the test! We decided to do a set of four cards that say 'thank you' in different languages - Spanish (Gracias), French (Merci), Norwegian (Takk) and Japanese (Arigato).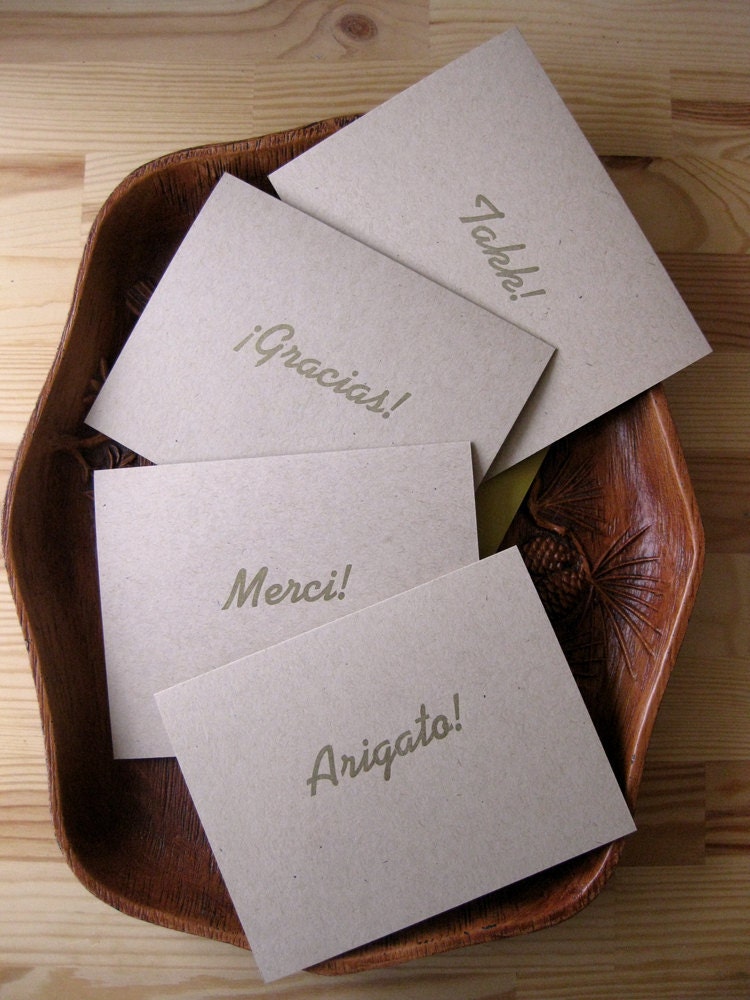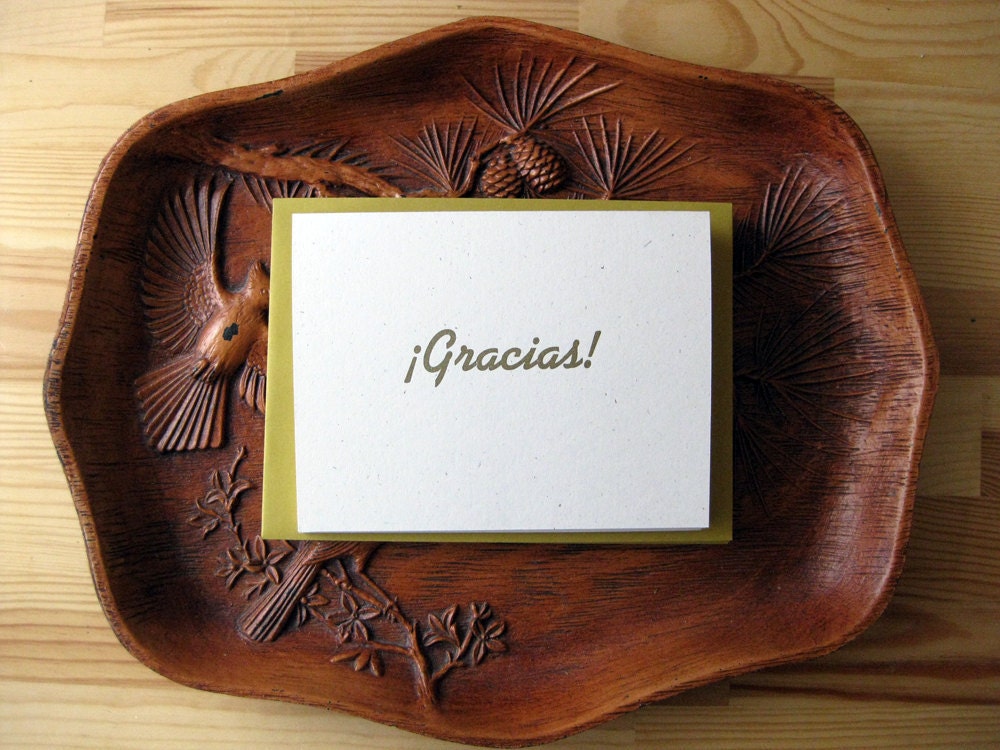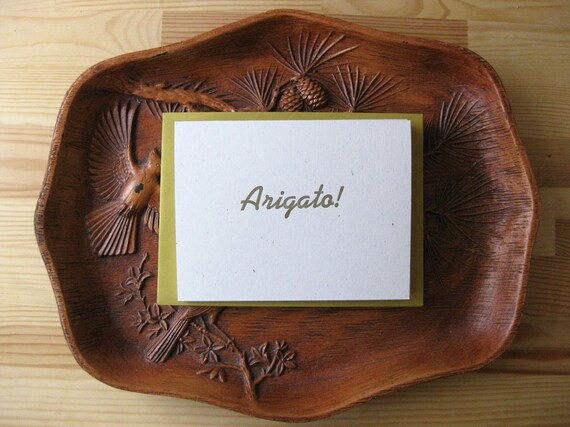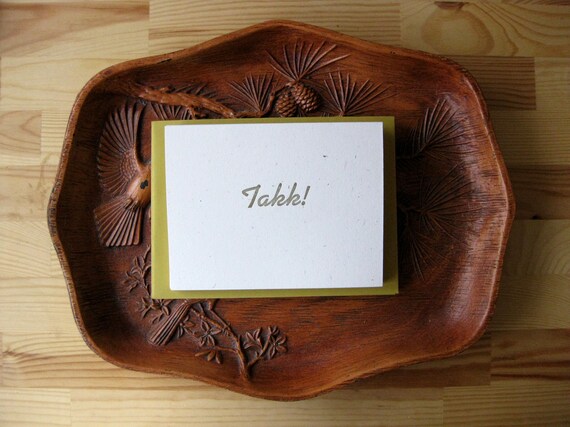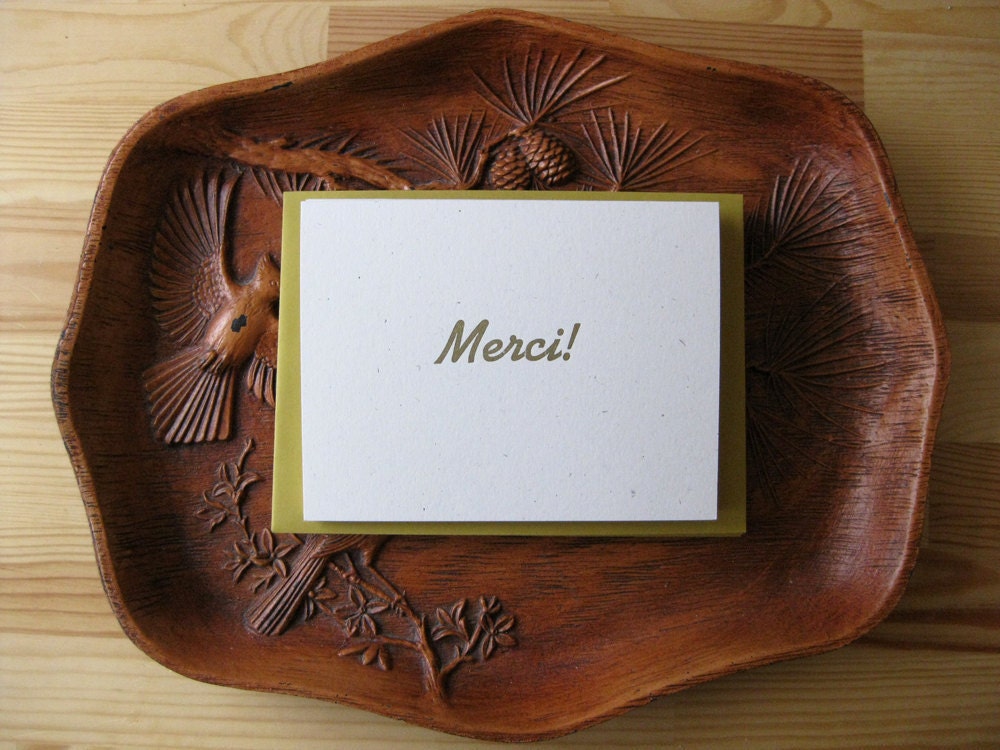 They turned out really well, I think! I'd buy them, anyway. They're all up
right now so we'll see how they do! Now we have to concentrate on Christmas-related things since Thanksgiving is only a week and a half away (crazy).
Check out our awesome new table that has shelves underneath! It's so much better than the old one (which has just been moved across the room). Plus, it's nice and clean so we won't dirty up our lovely paper.
Well, that's all for now - we should be getting our Christmas cards back from the printer any day now and I'll post them up once they've arrived (fingers crossed they look good!). Until then -
xx