Exciting news! We completed our samples for our custom stationery! Well...almost. There's one more to do. But we did four out of five! Here they are: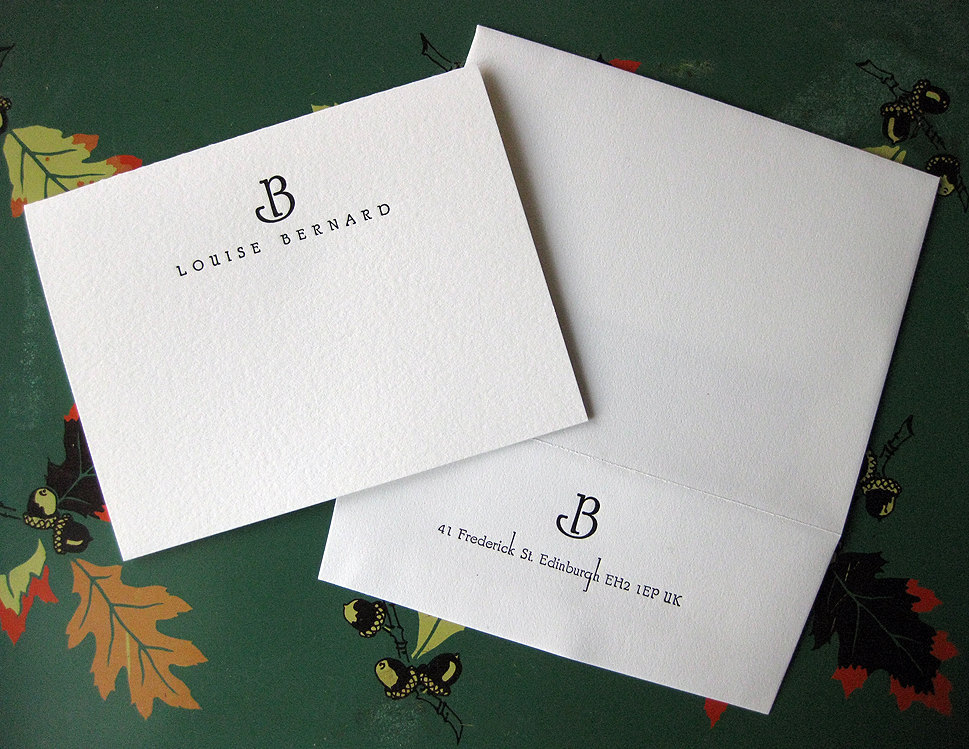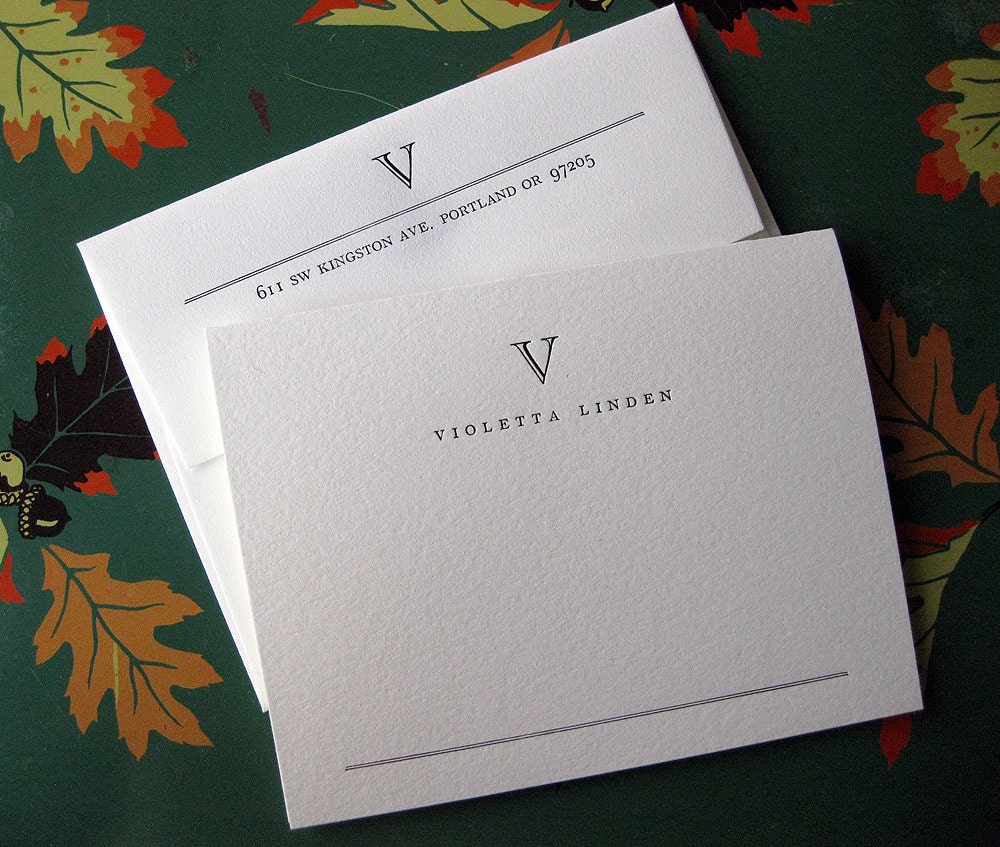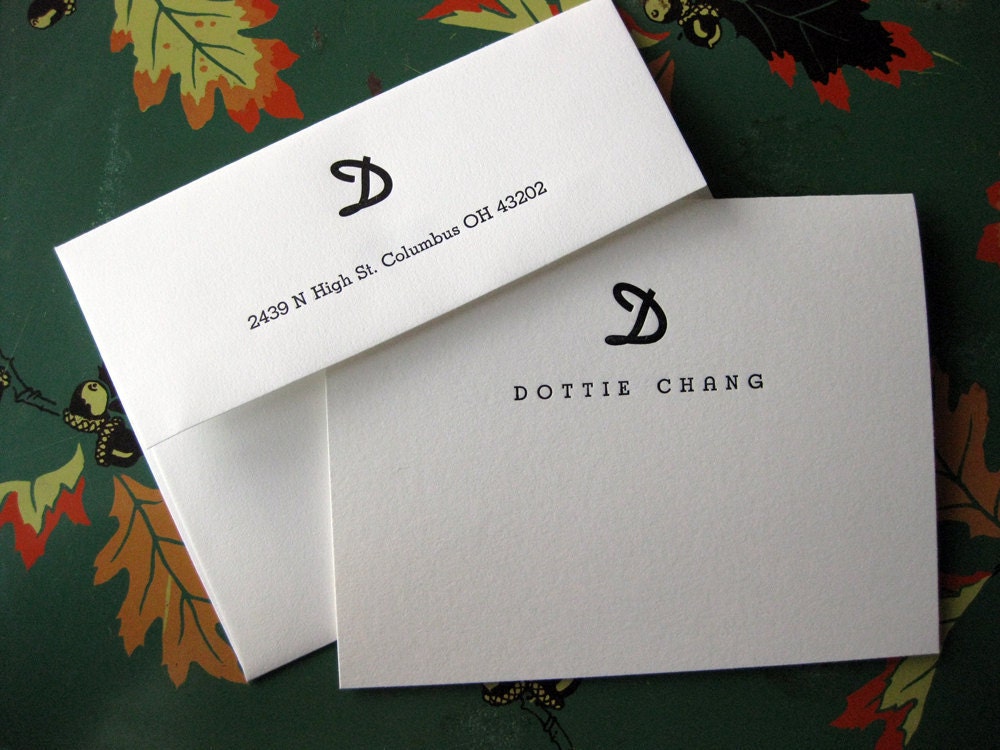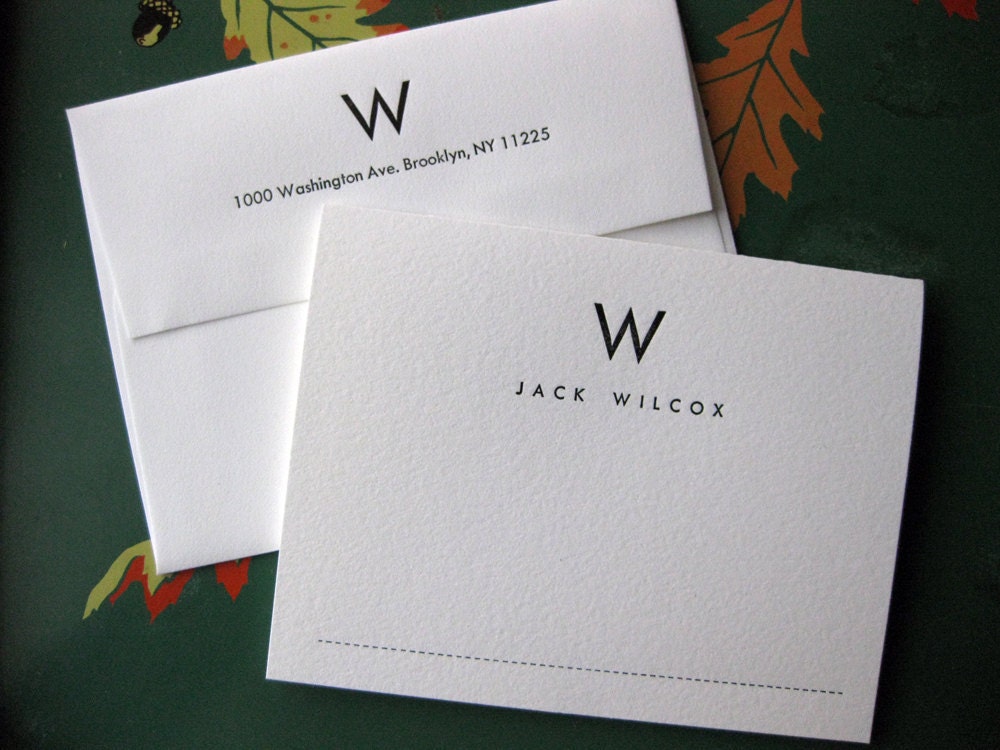 The last one is going to be two-color with the ornate capitals that we have...but we haven't done the red yet so I'll show you that tomorrow! They're printed on Crane Lettra paper which is 100% cotton and really, really nice. We're selling them in sets of 20 for $80 which
I
think is a pretty good deal, since at $4/each you get a card and matching envelope! We'll also be doing sets that are a little less fancy/complex for less money. I really like how they turned out...maybe I'll have to get a set for myself!
What do you all think? Let us know!
Until next time -