The last set of the first round of stationery is complete! These are done with two-color initials and baskerville...I especially like the ornament on the envelope flap!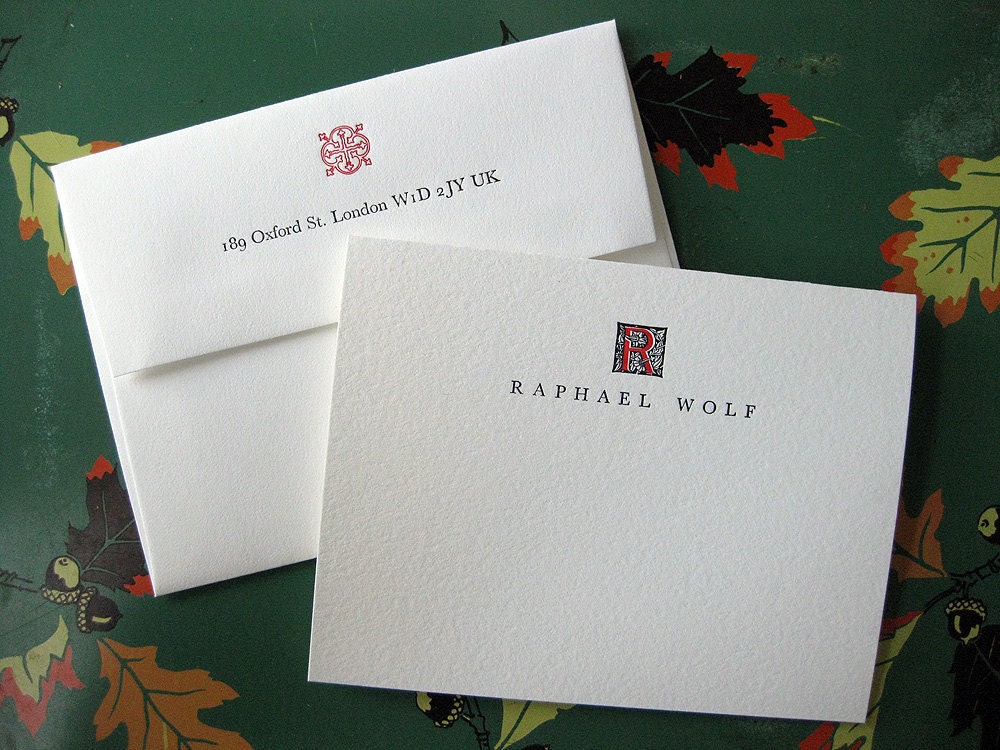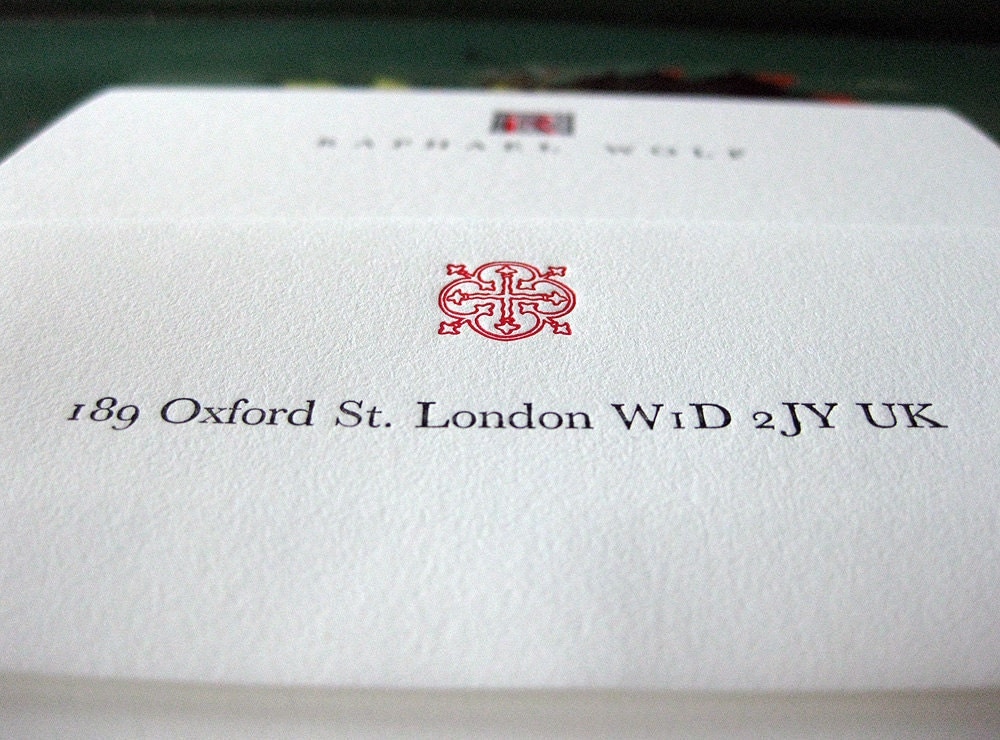 They're for sale on
, as usual. We've gotten a lot of views and a few orders already! I think things will improve once we have more listings up, since then people will have more chances to find us. Do you know how many Christmas cards or letterpress cards are listed on there? Tons and tons! I guess I'm
slightly
biased, but I think our stuff is a lot better than the things on there...we just need to get exposure, that's all :) We're almost done setting up our actual website, too. That will be a lot nicer than Etsy in a lot of ways. I'll definitely post it when it's up and running!
Until then -
x