Here's our
of calling cards, soon to be printed in many different colors!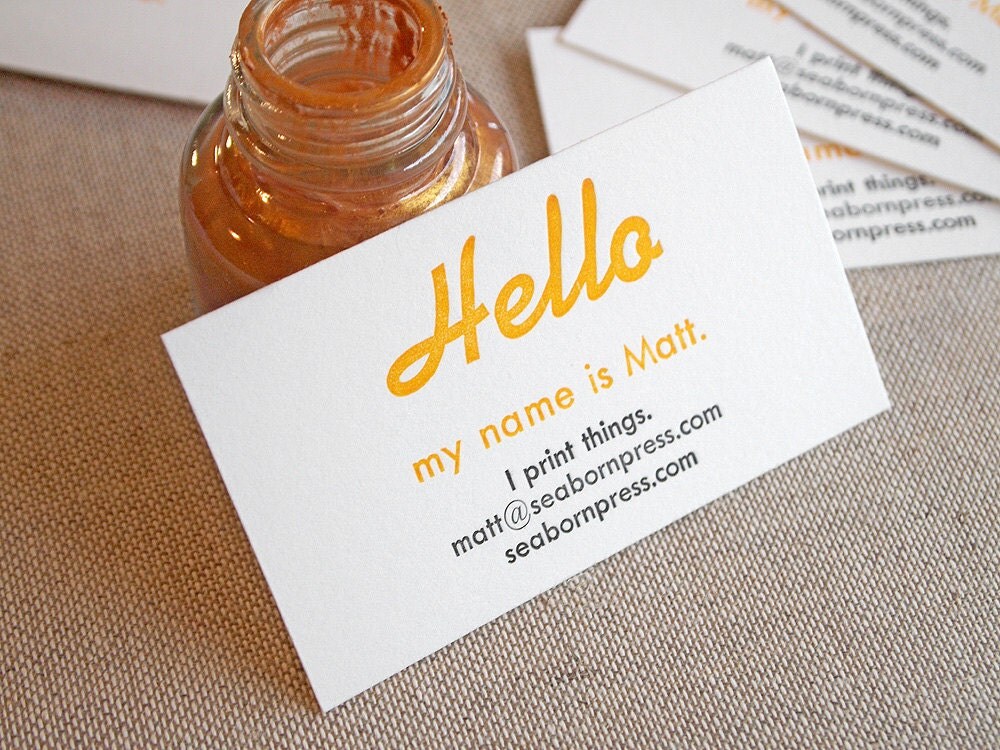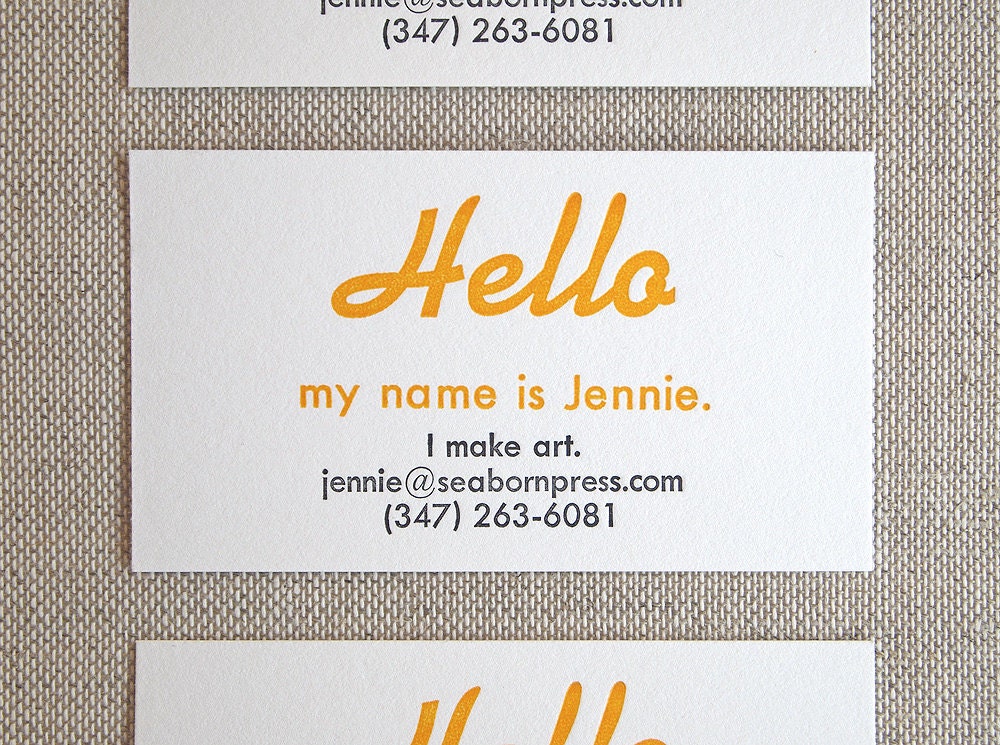 As you can tell, we're a little obsessed with that big script font - it's just so perfect for so many situations! (And we might even be close to resolving that "n" problem that some of you may know about...) These are a less formal, more modern take on business cards.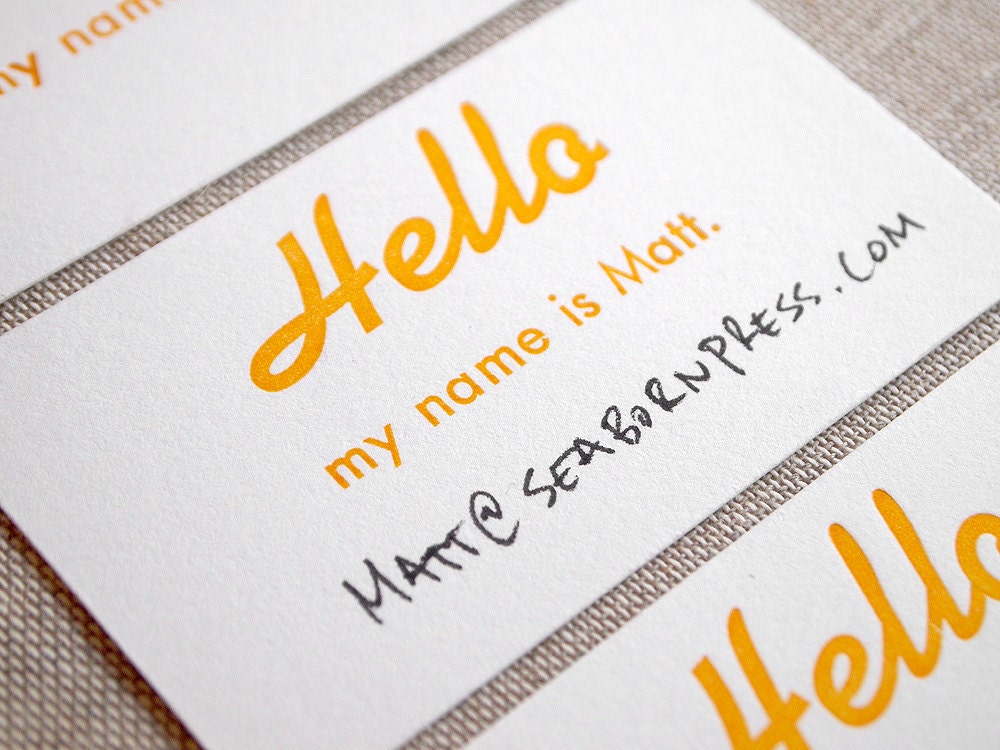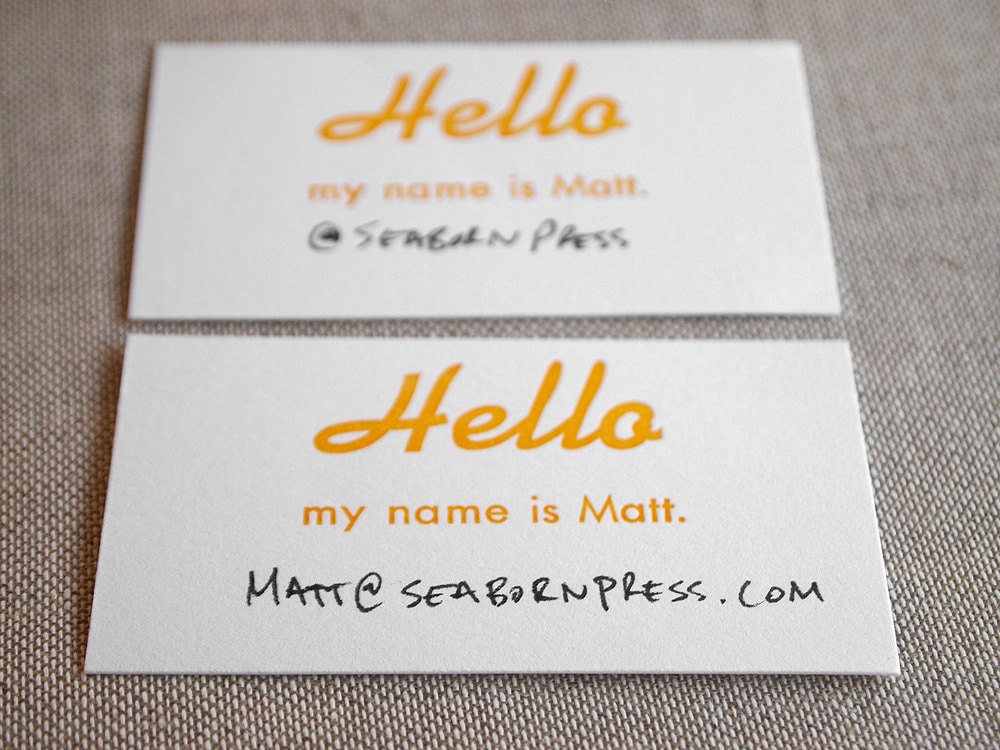 This is the
of the set; a fill in the blank version. Kind of like name tags! We got the idea for this after a customer requested business cards with just a name on them so that she could decide what personal information to share with each person she meets. I like that idea - not everyone wants or needs to give out their website to the same people who might need their phone number or email. These are perfect for those situations!
Here's a quick glance at another set of business cards we have up for sale now -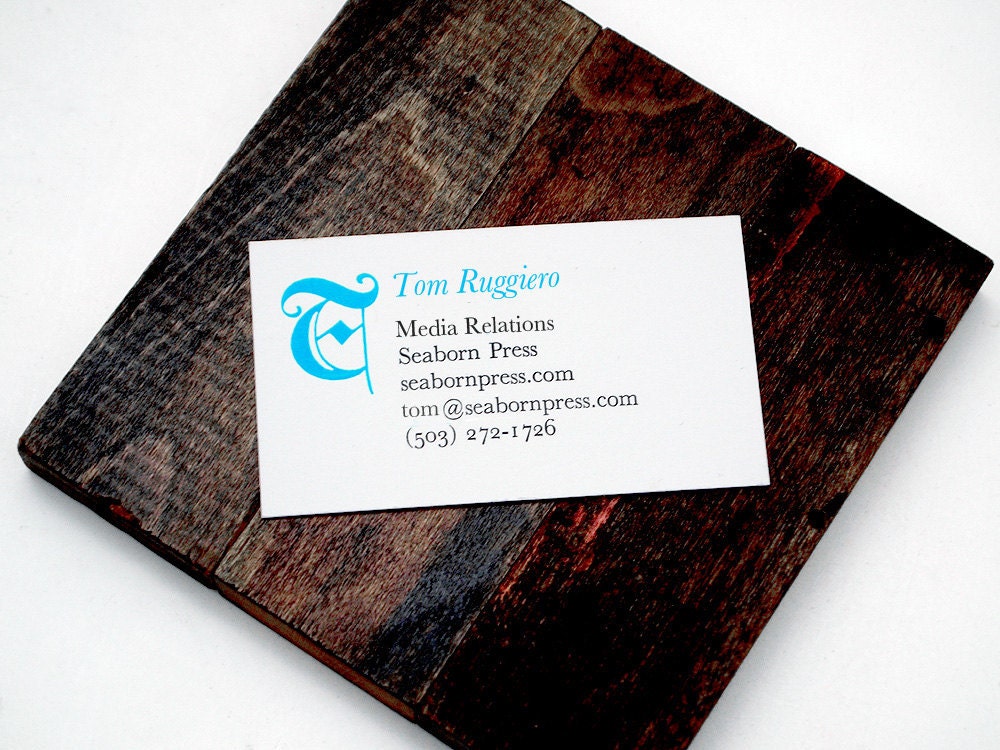 Do you like our pretend media relations employee, Tom?
are a little more traditional, with lots of text and info on them. But still with a nice color, if you wish!
Anyway, that's all for now - we've got custom orders to print and wedding stationery to put the finishing touches on!